Once you've completed the steps to prepare to use Tidepool Uploader, you're ready to upload your patients' diabetes device data to their account.
Identify your patient in Tidepool Uploader
Search for your patient in Tidepool Uploader by their name, date of birth, and/or medical record number. If your search result comes up empty, you must create a new account for your patient before uploading device data.

If you are a member of multiple Clinic Account Workspaces, be sure you are in the correct Workspace before searching for your patient or creating a new patient account.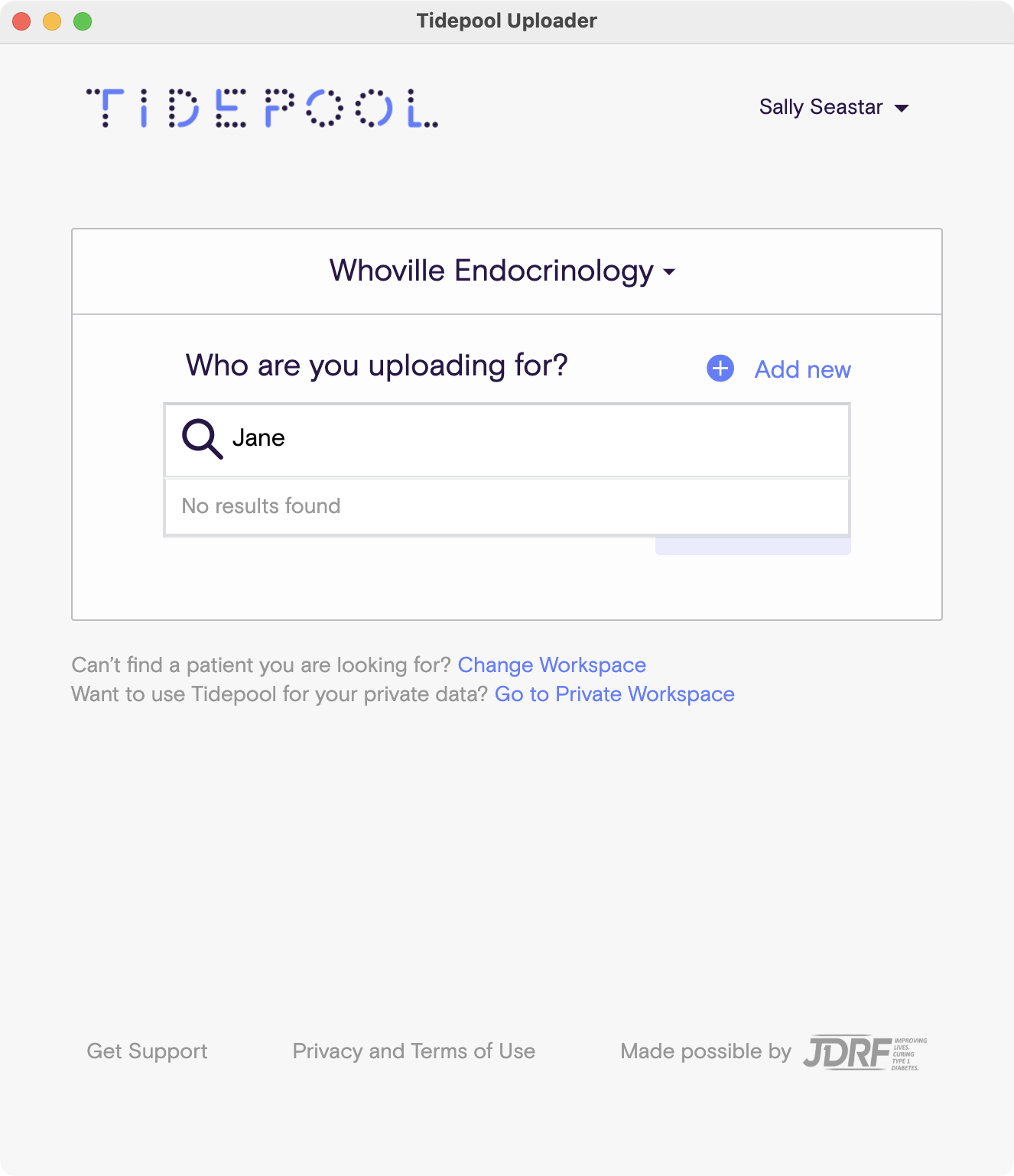 Upload device data
With your patient identified, confirm your time zone, and follow our device-specific Upload Guides as needed to upload the device(s) for your patient.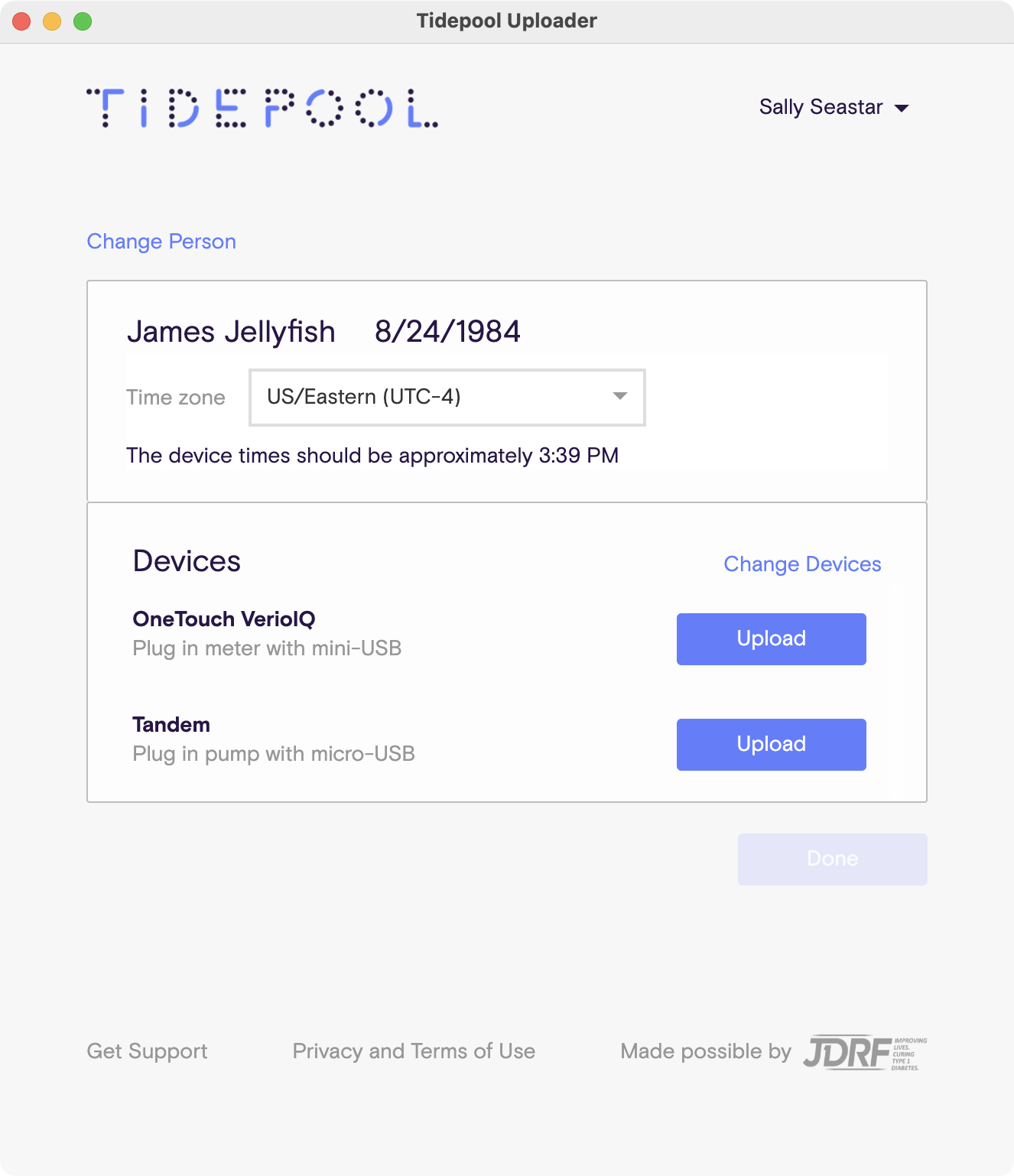 Tidepool Uploader will let you know if the time on a diabetes device is incorrect. This support article details what to do if you see that warning message, and how to automatically update the time on blood glucose meters.
If you experience an issue using Tidepool Uploader
Tidepool's Support team is standing by to troubleshoot any issues that arise using Tidepool Uploader. Please send an email to support@tidepool.org or use the help widget in the lower right corner of the Tidepool website to contact us.
To assist with troubleshooting efforts, when contacting Support, please include the following pieces of information:
The email address of the person who was logged into Tidepool Uploader at the time of the error.

The device that was being uploaded.

The approximate date and time of the error.

If possible, a screenshot of the expanded error message shown in Tidepool Uploader after clicking "Error details".



Please reach out to support@tidepool.org if you have any questions or feedback on this article.
---