This article assumes you have:
A Tidepool account — you can create one for free at tidepool.org/signup.
A computer with a compatible operating system

PC: Windows 10 and Windows 11
Mac: macOS 12 Monterrey and macOS 13 Ventura
1. Installing Tidepool Uploader
Tidepool Uploader is an app that you can install on your Mac or Windows PC that allows you to upload your diabetes devices to Tidepool Web.
Go to tidepool.org/download to download the latest version of Tidepool Uploader. Make sure the version of Tidepool Uploader you're installing is compatible with your computer's operating system (Mac or Windows) and follow the installation instructions.
2a. Windows PC installation notes
Double-click the Tidepool-Uploader-Setup-2.XX.X.exe file that you downloaded from the step above.
If prompted, input your Administrator password at the window that appears.
Follow the prompts in the next few sets of screens and click Next to advance through the installer.
Be sure to click Next on the Tidepool USB Driver Installer that comes up in a separate window.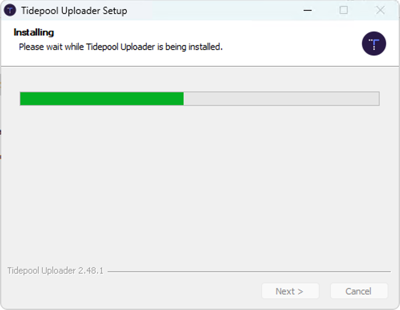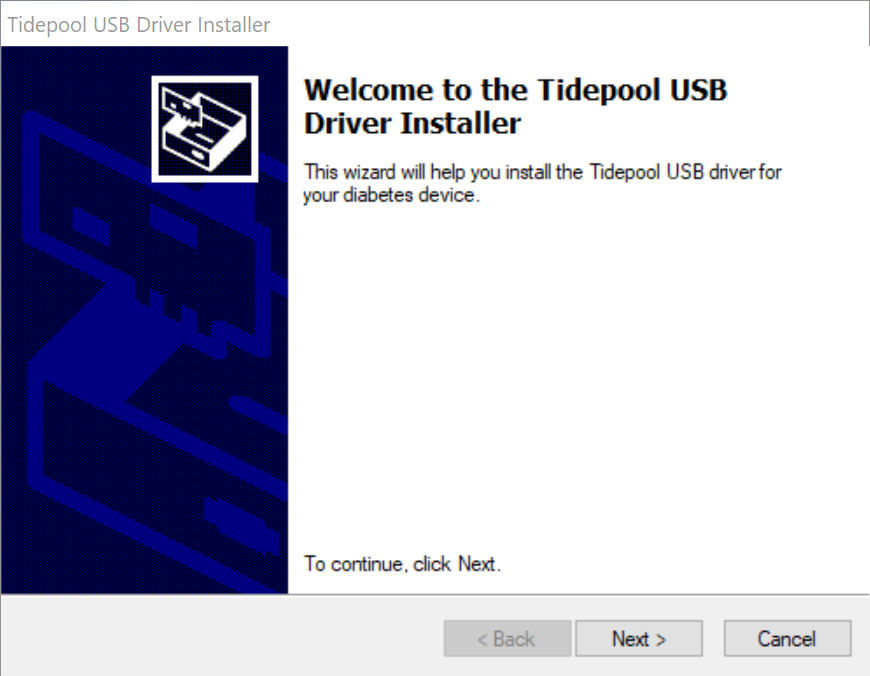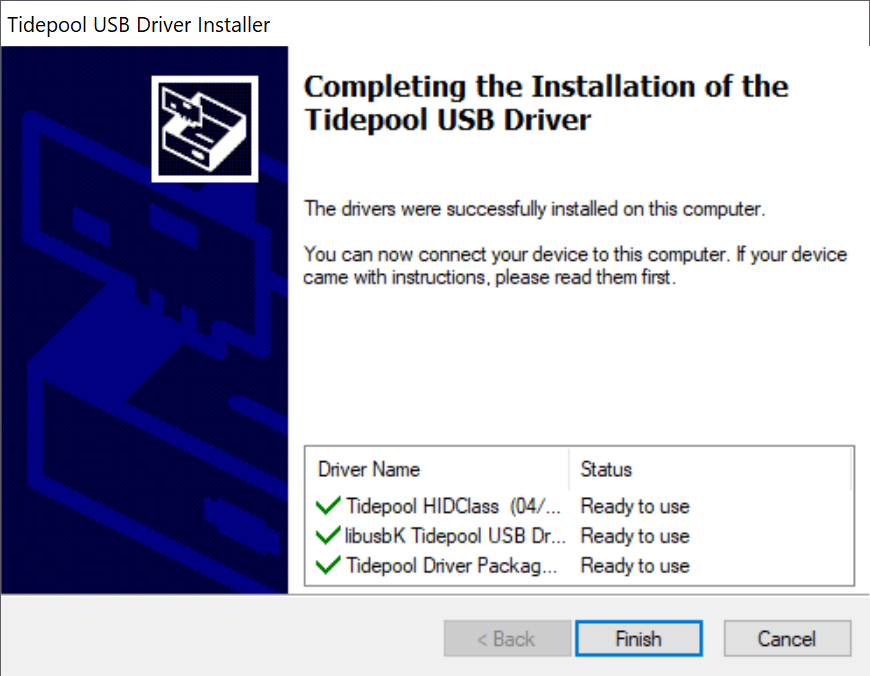 2b. Mac installation notes
After downloading Tidepool-Uploader-2.XX.X.dmg, double-click on it to open the DMG.
In the window that appears, drag the Tidepool Uploader application to your Application folder to complete the installation process.
Now navigate to your Applications folder and double-click Tidepool Uploader to launch it.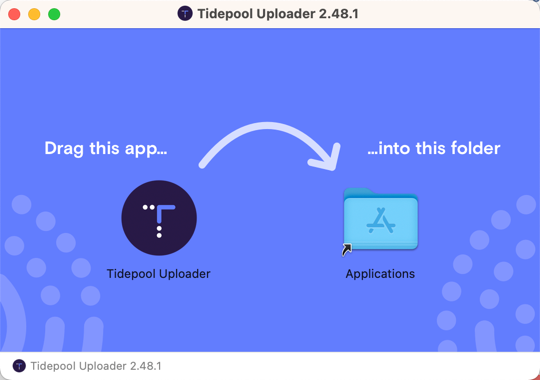 3. Updating Tidepool Uploader
Tidepool Uploader will check for new updates once a day and every time you launch the Tidepool Uploader. Click Install when prompted to update to the latest version.
Please reach out to support@tidepool.org if you have any questions or feedback on this article.
---