If you're viewing this page, then something has gone wrong with your Tidepool experience, and for that, we apologize. The best way to help us diagnose and eventually fix whatever issues you've encountered is to use the Developer Console.
1. Open the Tidepool Uploader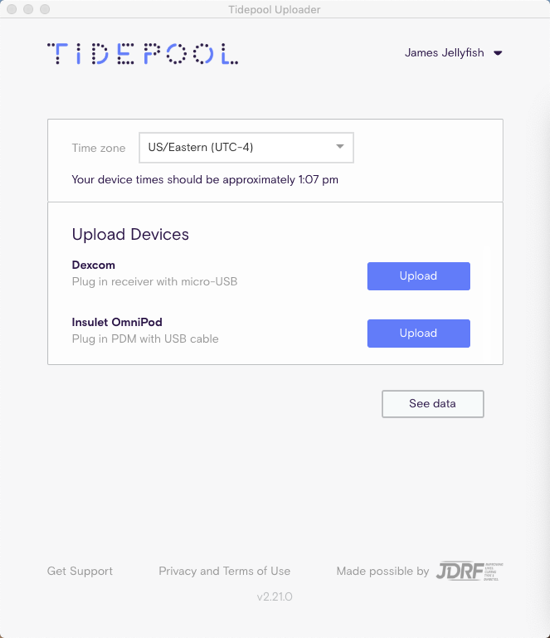 2. Open the Developer Tools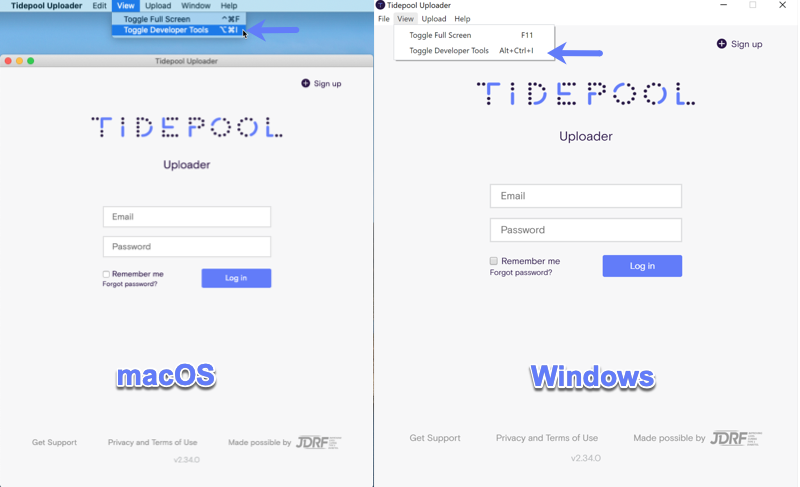 From the Menu, select "View — Toggle Developer Tools".
The Developer Tools will likely dock itself inside of Tidepool Uploader, making it hard to use Tidepool Uploader. To separate the developer tools into its own window, do the following:
Click on the ⋮ (vertical ellipsis) icon and then click on the stacked square icon as shown in this animation.

Leave the two windows open while you try to upload via the Uploader with the device that is failing.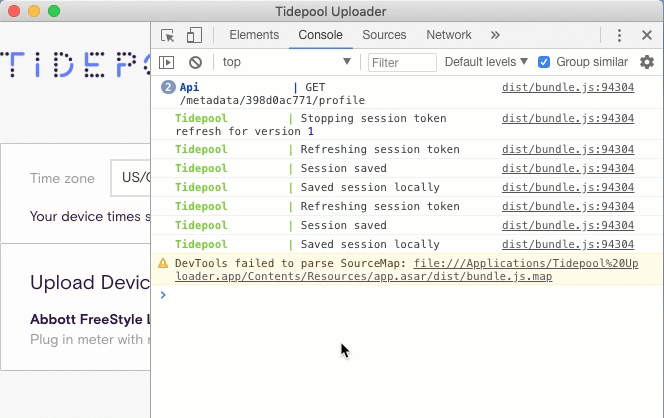 3. Use the Tidepool Uploader
Try to upload your device — just like you were doing before the error message or problem with Tidepool Uploader occurred. This time when you receive an error message:
Click on (1) Console in the Developer Tools window (if not already selected)
Right click in the Developer Tools window and (2) left click "Save as..."
Use the Save dialog box to save the log file somewhere you can easily access it on your computer (Desktop or Downloads is a good choice).
Attach a copy of the log file in your email to support@tidepool.org so we can troubleshoot what is going on with Tidepool Uploader.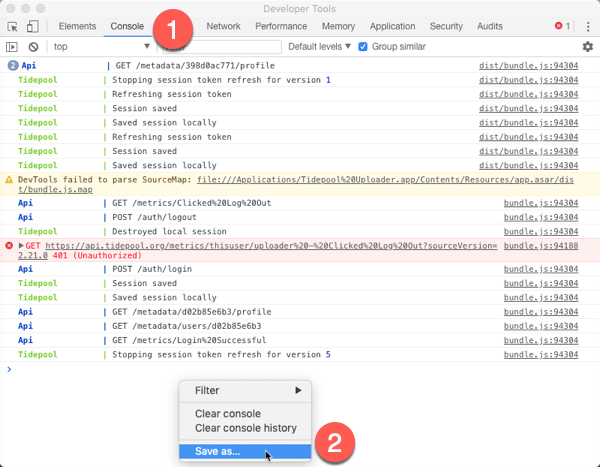 Please reach out to support@tidepool.org if you have any questions or feedback on this article.
---