1. Log in to your Tidepool Account
Log into your Tidepool Web account at app.tidepool.org
Upon submitting your username and password, you will see one of the Tidepool Web views. In this example you see the Basics view.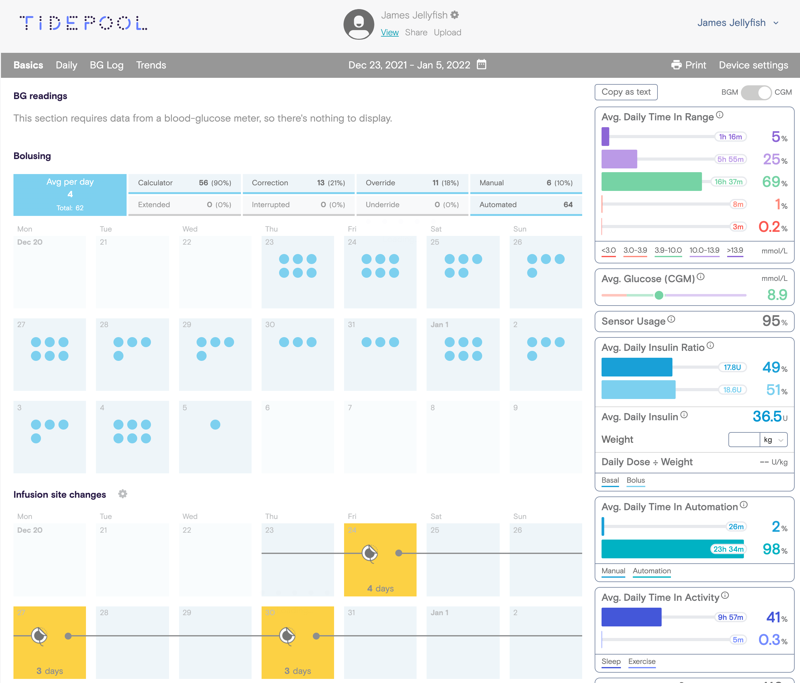 2. Access your Account Settings
Note: Please click on your name in the upper-right corner, not your name in the upper middle of the screen.
Click on <Your Name>
Click "Account Settings"

In the Account Settings view, you can update:

Name (Please note: This should be the name of the person with diabetes whose data appears in the account.)
Email
Password


Make any adjustments you desire and click "Save"
You will see "All changes saved." appear below the save button.


Congratulations! You just updated your Account Settings. Remember to use your new email or password when you login in the future if you changed your email address.
Please let us know via an email to support@tidepool.org if you have any questions!
---