This article assumes you have:
A Tidepool Account — you can create one for free at https://tidepool.org/signup.
A Dexcom Clarity account.
This feature is currently only available to people in the United States with a Dexcom Clarity account. You must log into the Tidepool Web interface to connect with Clarity.
Is connecting to Dexcom right for you?
You should Connect to Dexcom if...
You are using Dexcom G5 or G6 Mobile on Android.
You do not need to Connect to Dexcom if...
1. Launch Tidepool Web
Log in to your Tidepool account in Google Chrome (https://app.tidepool.org)
Click your name at the top of the screen to open your profile, scroll to the bottom of the page, and click "Connect with Dexcom".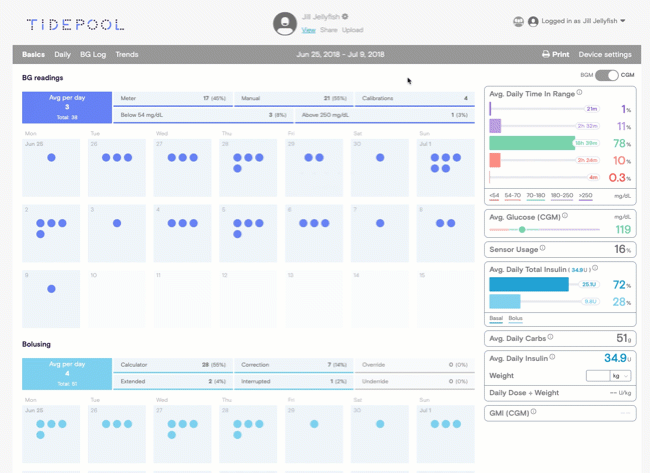 2. Log in to your Dexcom account
A new window will open to request you to log in to your Dexcom account.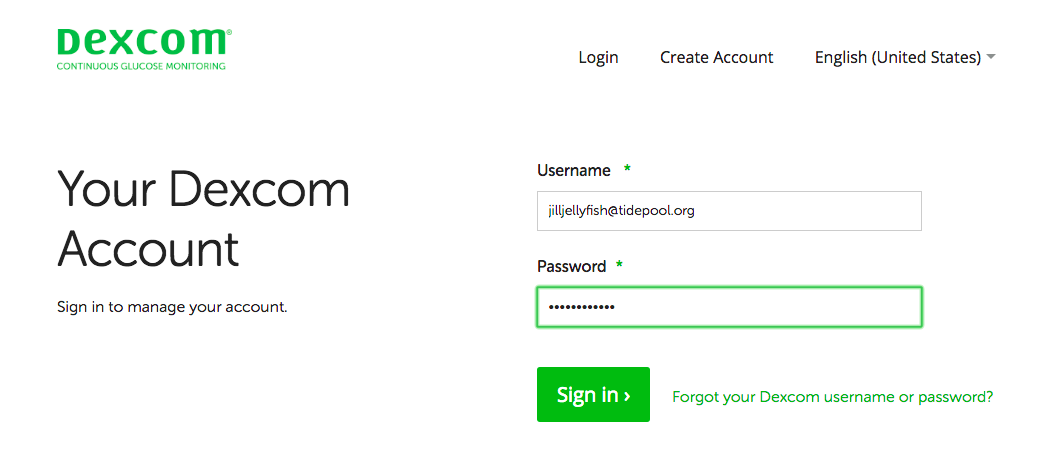 3. Connect your Dexcom account with Tidepool
Log in to your Dexcom account and click authorize Tidepool to connect with Dexcom.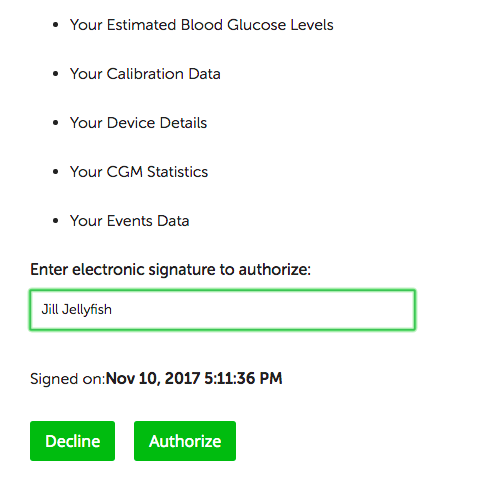 Next steps
Once authorized, your profile page will now show your data is being synced from Dexcom and your data will begin uploading from Dexcom Clarity to Tidepool. If you do not see your data after a minute, click the refresh button at the bottom of the page.

Important reminders
Data transfer from Dexcom to Tidepool is not real-time. It takes 3 hours for your data to be visible in Dexcom Clarity, and up to an additional hour after that for your data to show up in Tidepool.
If your connection status is "Login Expired", try disconnecting and reconnecting to Dexcom to reauthorize your connection to your Dexcom account.
If you connect your Dexcom account, we will import everything, including any data gaps. This will replace the Dexcom data that you see, but we'll store everything.
Troubleshooting
If you notice your data hasn't uploaded from Dexcom to Tidepool recently, please send us an email at support@tidepool.org and we will investigate the problem.
Please reach out to support@tidepool.org if you have any questions or feedback on this article.
---