This article assumes you have:
A Tidepool Account. If you do not have a Tidepool account, you can create one for free at https://tidepool.org/signup
Installed the latest version of the Tidepool Uploader. If you have not installed the Tidepool Uploader, you can download the latest version at https://tidepool.org/uploader
Changing or Adding Devices
Step 1: Log into your Tidepool account in the Tidepool Uploader.
Step 2: Click your name in the upper right and select "Choose Devices".
Step 3: Add or remove your desired devices.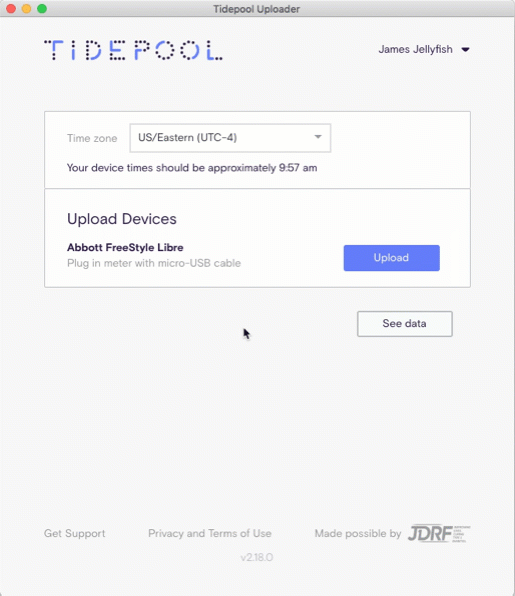 Step 4: Click "Done" and resume uploading your devices.
Please reach out to support@tidepool.org if you have any questions or feedback on this article. Please include the article title if you are submitting feedback to make it easier for us to identify what changes need to be made.
---