The Basics View is designed to provide a summary of all your diabetes interactions over the past three weeks. Pretty much everything on the Basics page can be clicked on. Section headers filter your data based on different options, and you can click on each of the days to go to the Daily View and see all of your diabetes data in that moment.
Summary Widgets
Summary widgets along the right side of the page show blood glucose distribution based on CGM or blood glucose meter data (this can be toggled), sensor usage, average daily carbs, glucose management indicator (GMI), basal/bolus ratio, and average total daily dose of insulin based on your body weight (you can edit that).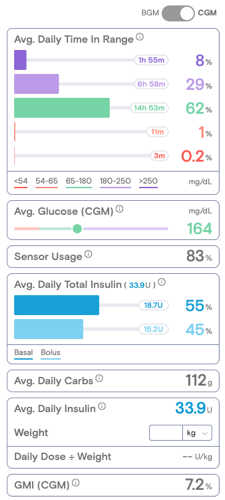 Blood Glucose Readings
The "BG readings" section can be filtered for CGM calibrations, readings from your meter, manual entries into your bolus calculator, and more.
Bolus
The "Bolus" section summarizes all of the boluses you've made from your insulin pump. You can filter by boluses calculated by your insulin pump, corrections for highs, overrides when you request more insulin than your pump suggests, and more.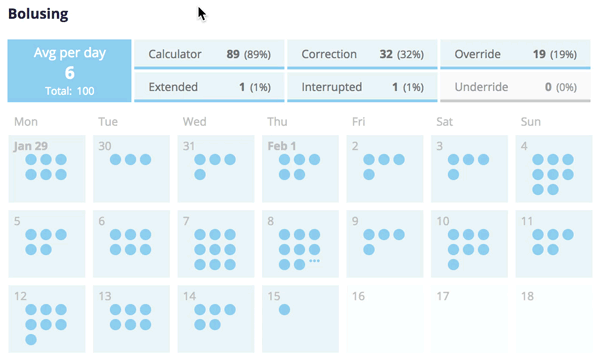 Basals
The "Basals" section indicates all of the times you've directly interacted with your basal rate. You'll see every temporary basal rate, including your suspended basals, represented by a dot.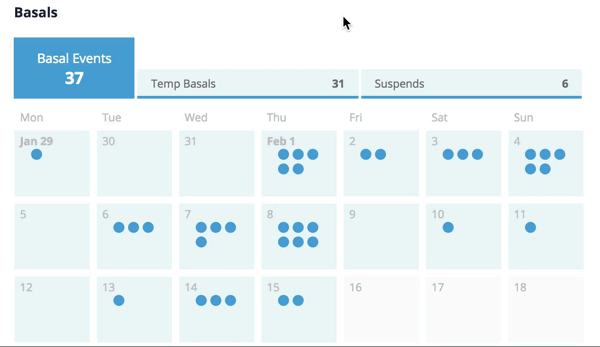 Infusion Site Change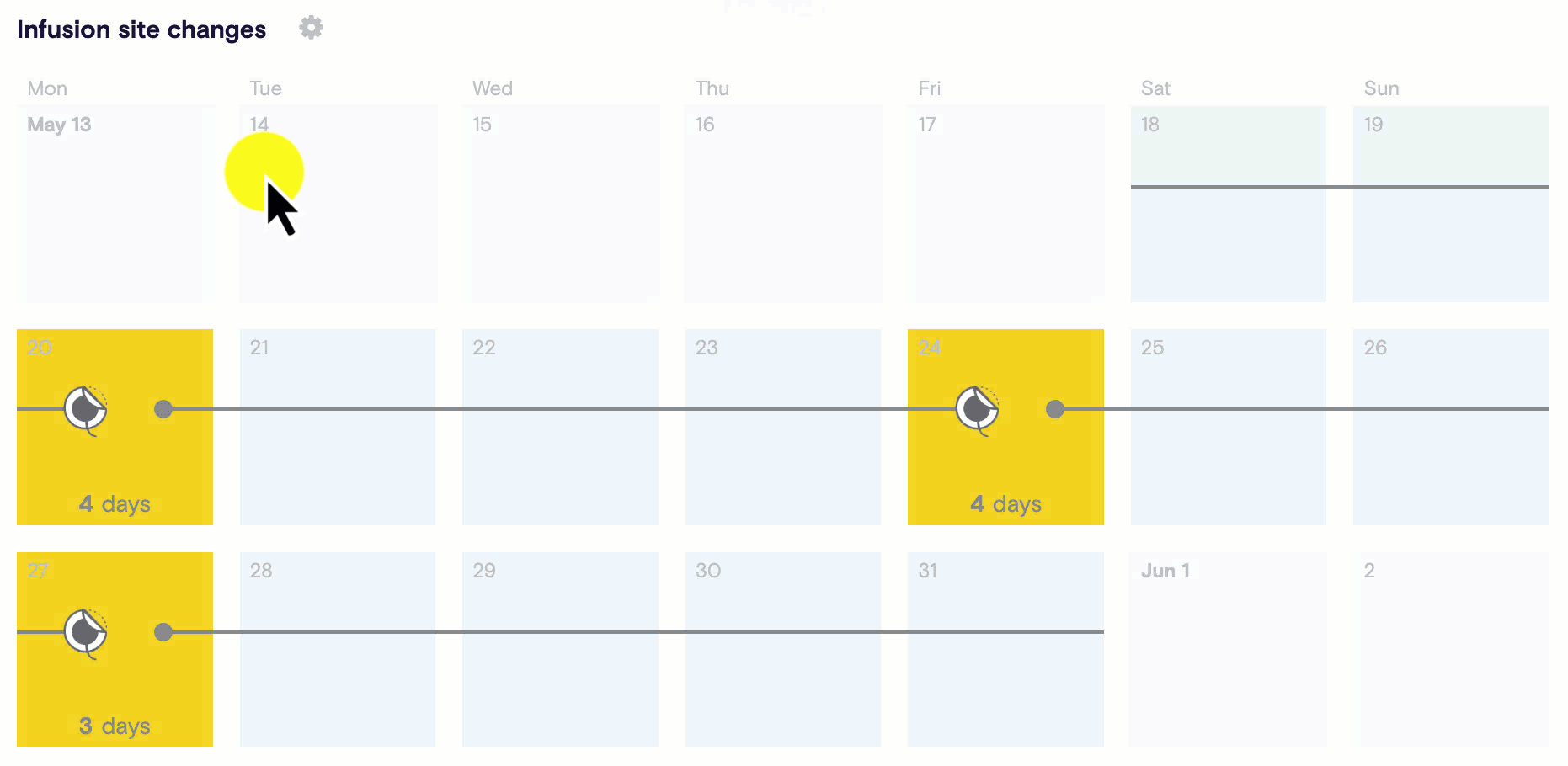 Please reach out to support@tidepool.org if you have any questions or feedback on this article. Please include the article title if you are submitting feedback to make it easier for us to identify what changes need to be made.
---