This article assumes you have:
Please note: The print view currently only offers exported data from: the Basics view, 15 days of the Daily view, the BG Log (30 days of blood glucose data) and Device Settings.
1. Export data as a PDF
Launch Tidepool Web and log in to your account.
You will find the Print option to the upper-right of the navigation bar when you are in the Basics, Daily, BG Log, or Device Settings views. By clicking the "Print" option, you will generate a PDF in a new tab.

2. Save and print
You can now save the PDF to your computer, or you can print the report.
Click the following link to view a sample print PDF from James Jellyfish - JamesJellyfish.pdf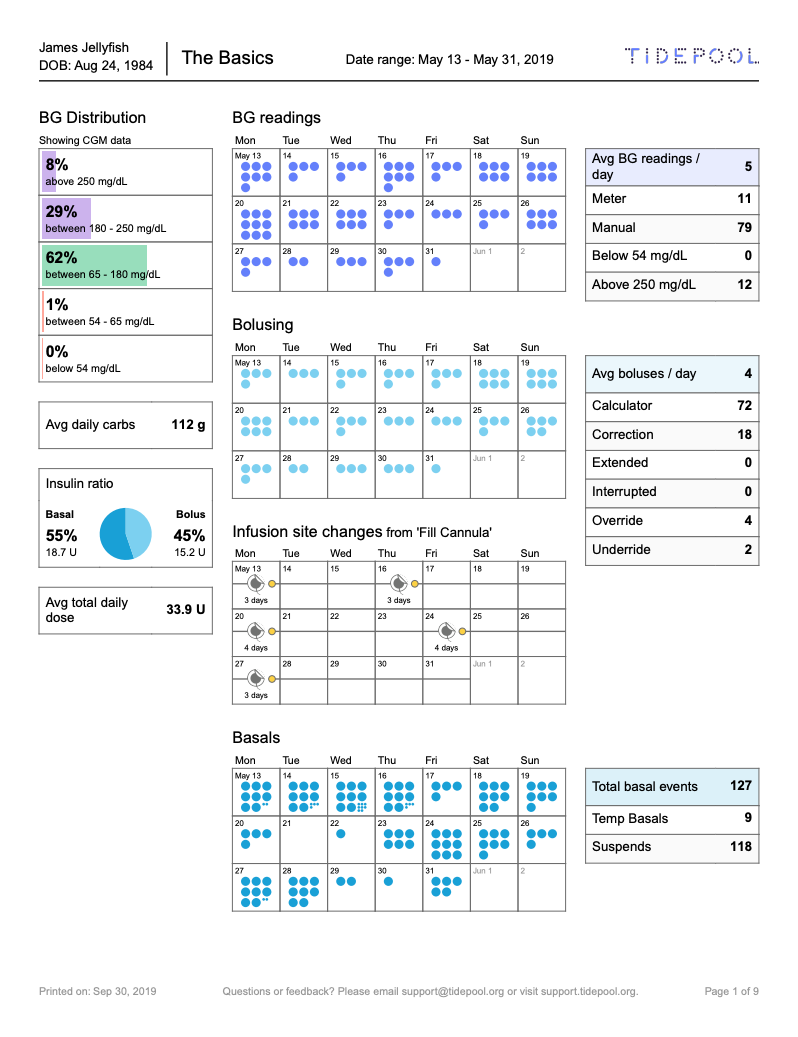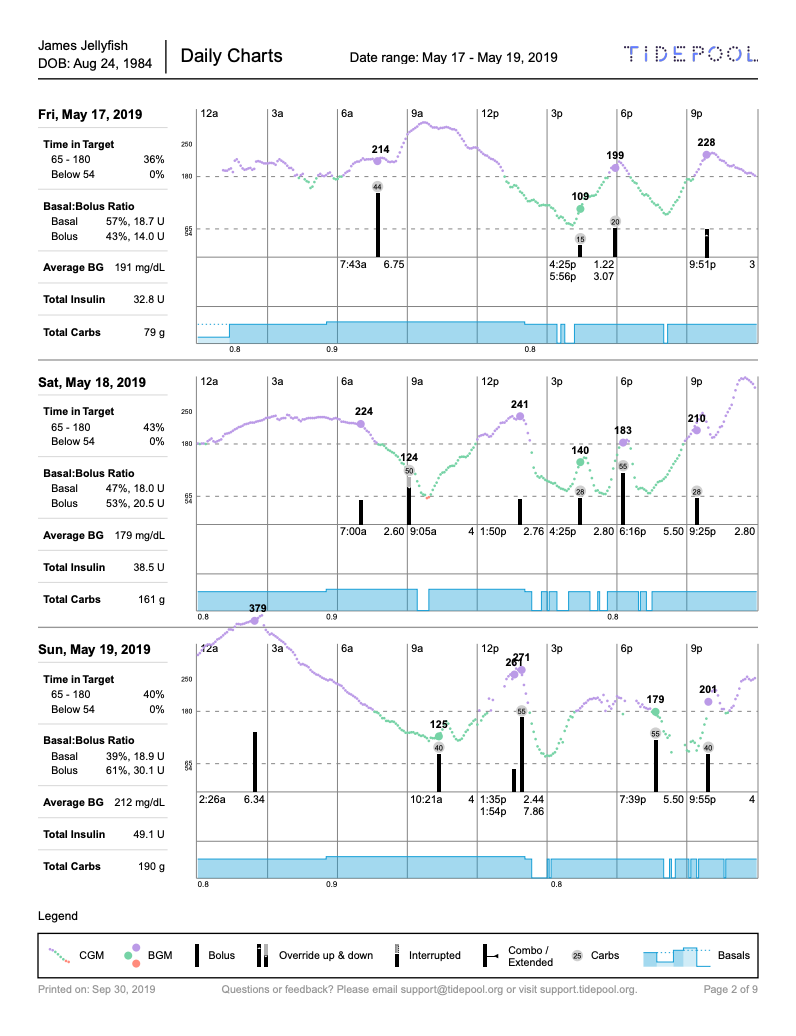 Please reach out to support@tidepool.org if you have any questions or feedback on this article. If you are submitting feedback, please include the article title so we can quickly identify what changes need to be made.
---