How to Print
You will find the Print option to the upper-right in the navigation bar when you are in the Basics, Daily, BG Log, or Device Settings views. 



This will generate a PDF in a new tab. You can then save the PDF to your computer, or you can print the report. 
The print view currently only offers one option which includes: Basics, 15 days of the Daily view, BG Log (30 days of blood glucose data) and Device Settings.
You can view samples of these printouts in this folder.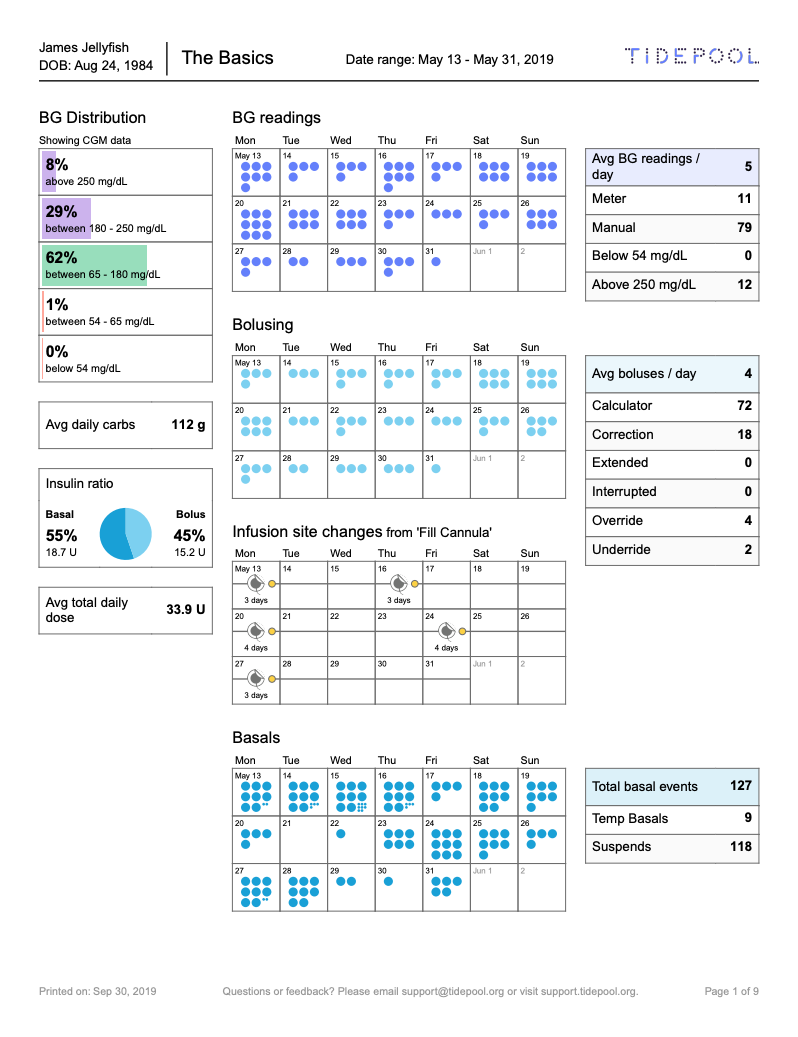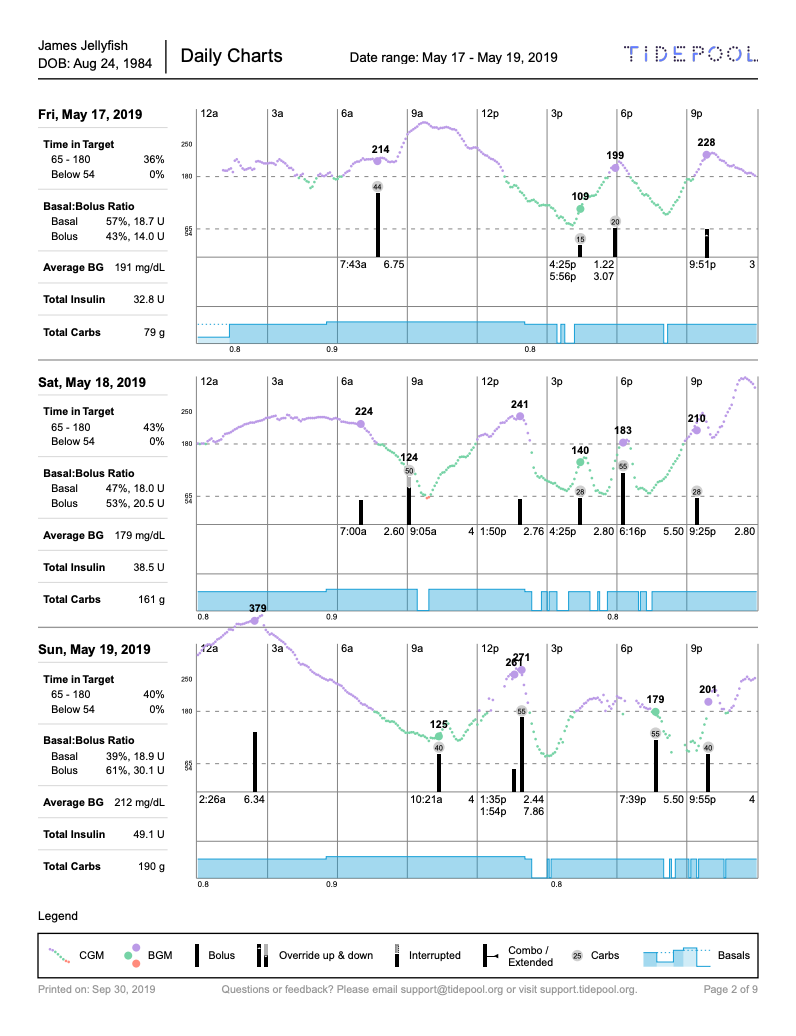 Please reach out to support@tidepool.org if you have any questions or feedback on this article. Please include the article title if you are submitting feedback to make it easier for us to identify what changes need to be made.
---