If you have any questions about creating a new Clinic account or getting started with Tidepool, please contact support@tidepool.org
If you do not yet have a Clinician account, you can create one athttps://tidepool.org/signup. After signing up for your Clinician account, you will be prompted to create a new Clinic account.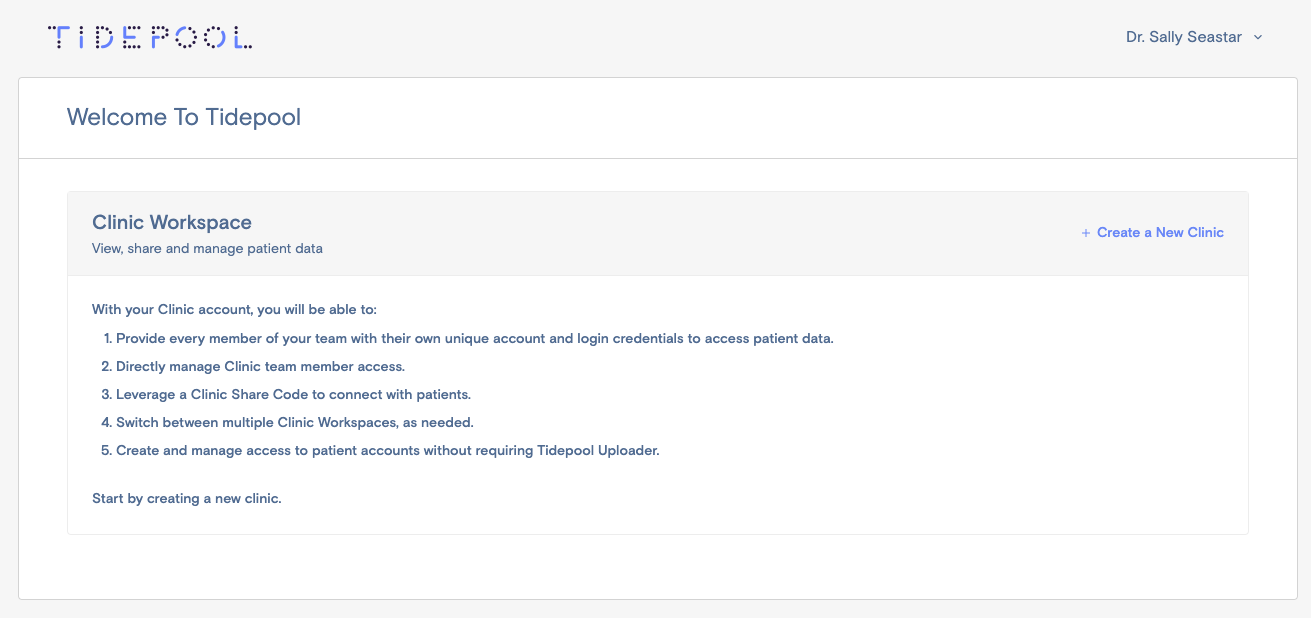 After you've completed your Clinic account profile, you can begin inviting your team members to join your Clinic account and share your Clinic account share code with your patients.
Please reach out to support@tidepool.org if you have any questions or feedback on this article.
---