Prerequisites
This article assumes you have:
A Tidepool account — if you do not have a Tidepool account, you can create one for free at https://tidepool.org/signup.
Installed Tidepool Mobile on a compatible iOS or Android device:
Adding a note in Tidepool Mobile
1. Log into your account on Tidepool Mobile
2. Tap the + symbol to add a new note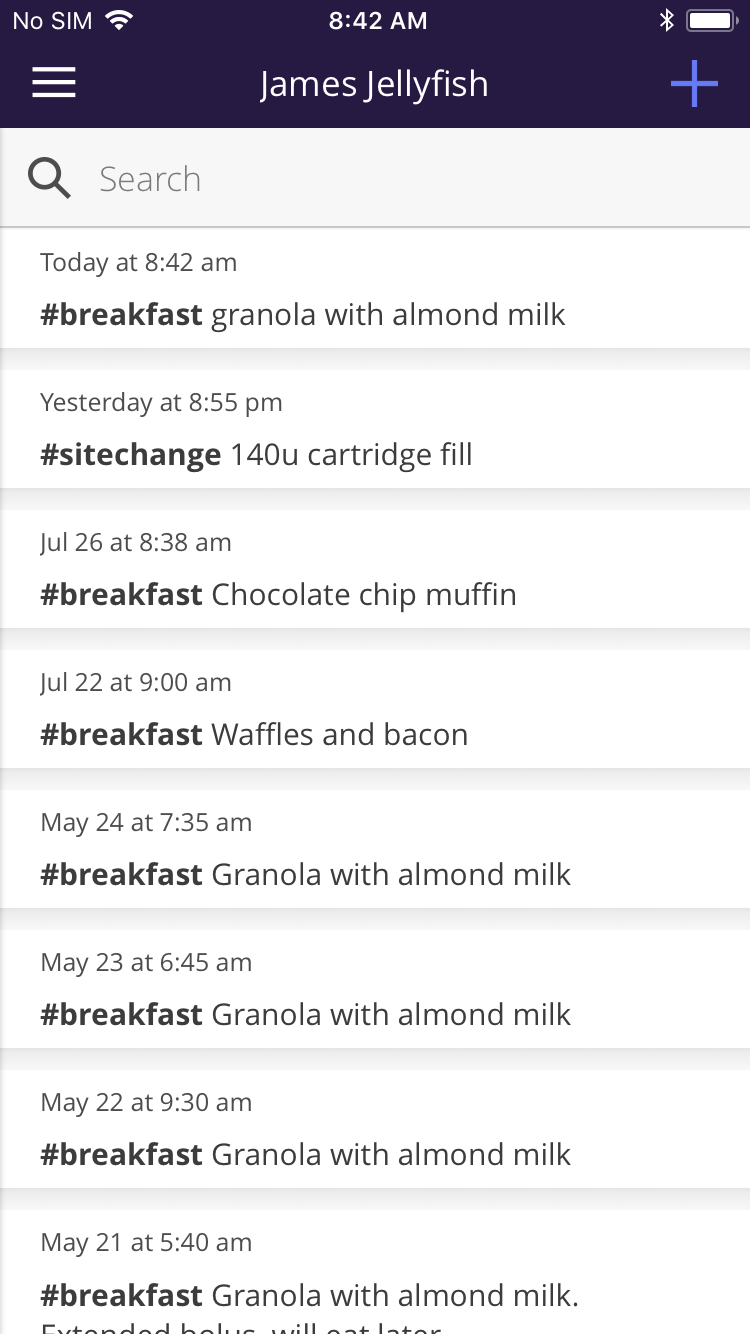 3. Enter your note
We suggest some hashtags for easy reference, but you can enter anything that adds more context to your day, and your diabetes.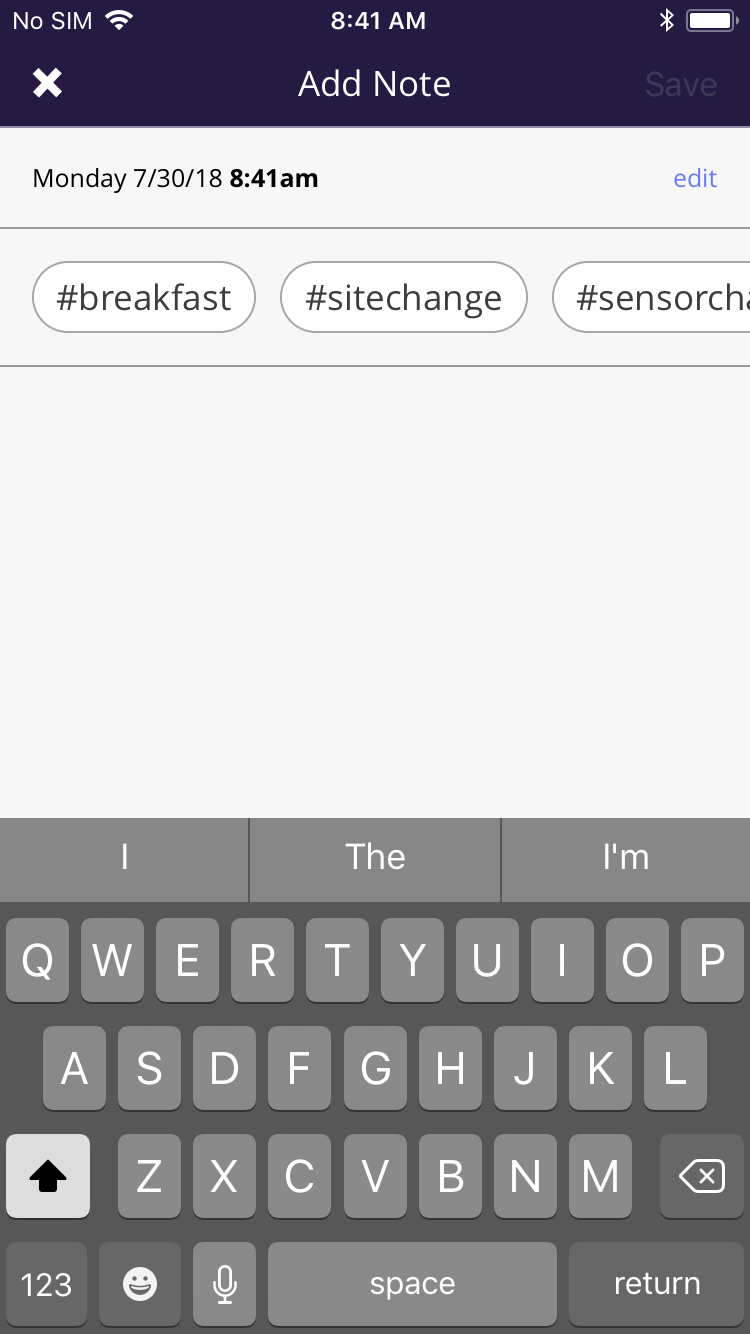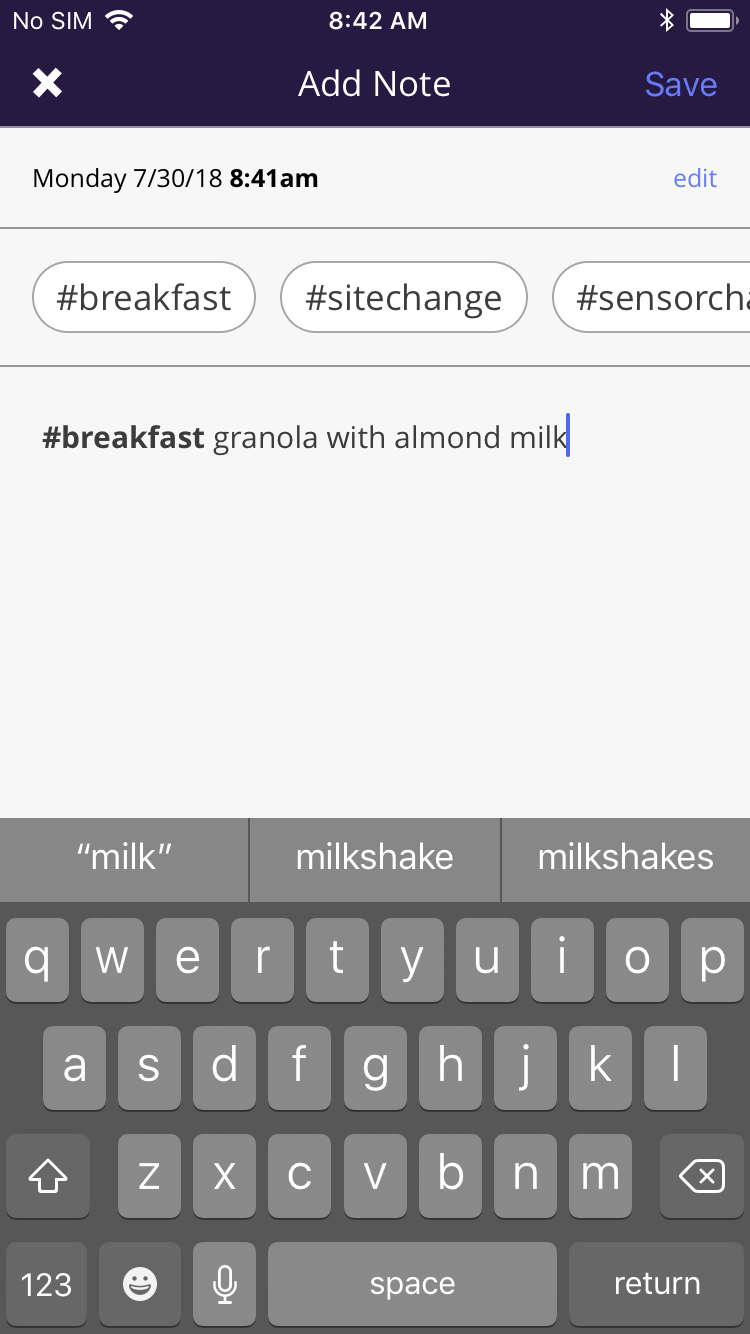 4. (Optional) Edit your note's timestamp
Tap "edit" to edit the date and time of your note if you need to back-date your note.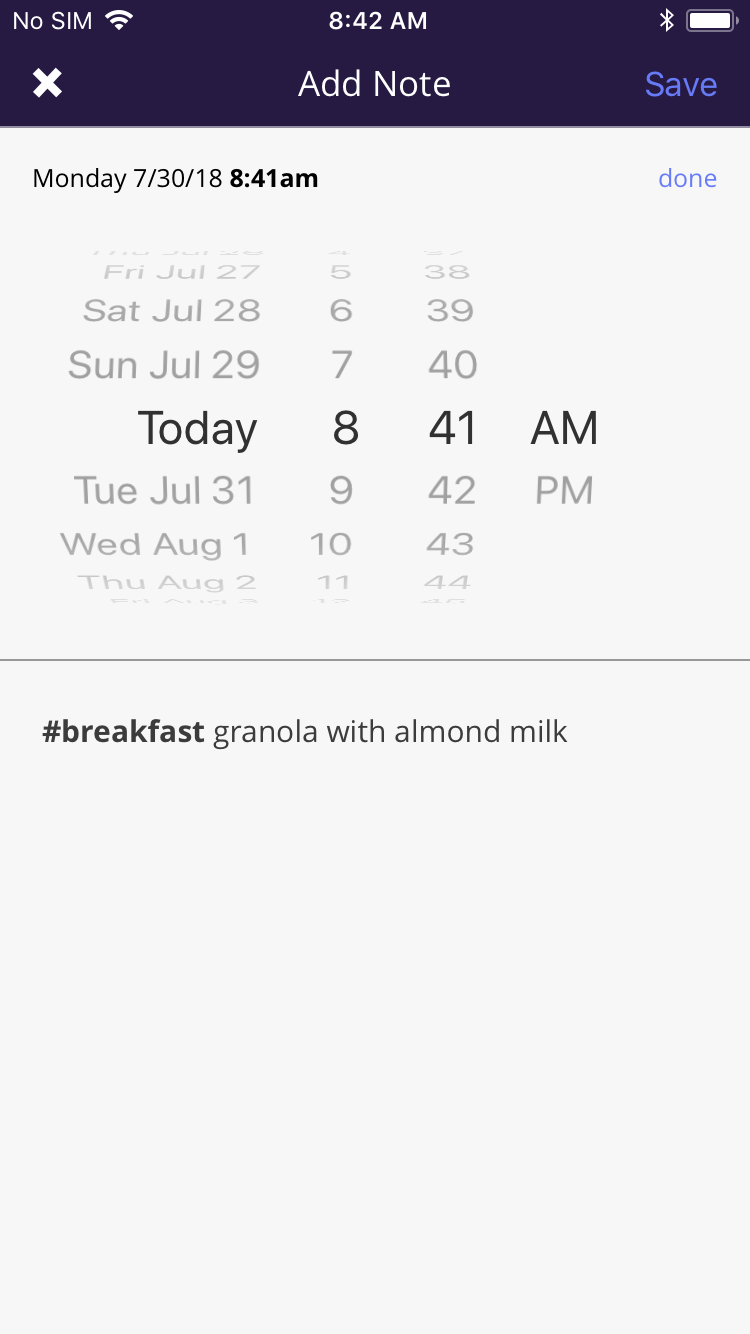 5. Tap "Save" to save your note
Clearly, James Jellyfish is a creature of habit.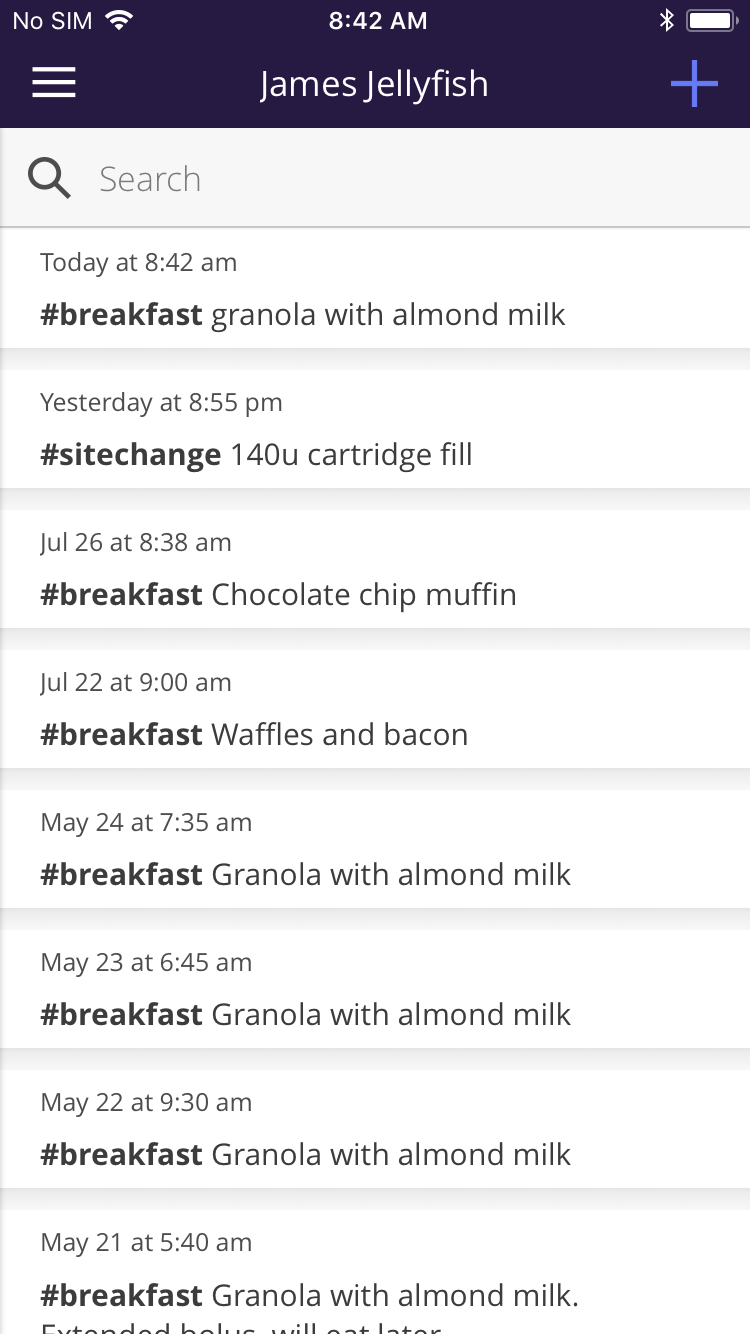 Deleting a note
Please note: Deleting a note you've made in Tidepool Web or Tidepool Mobile is permanent. Please exercise caution when deleting a note.
1. Log into your account on Tidepool Mobile
2. Swipe to delete
Swipe the note you wish to delete to the left to reveal the "Delete" option.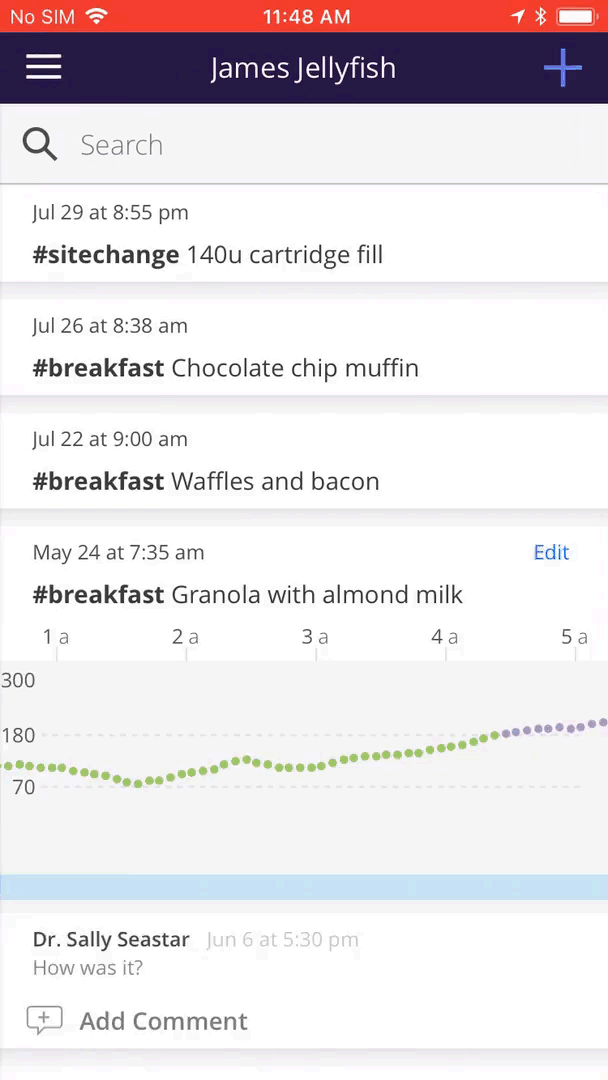 3. Confirm deletion
Tap "Delete" to delete your note. You will be asked to confirm your decision.
Please reach out to support@tidepool.org if you have any questions or feedback on this article. If you are submitting feedback, please include the article title so we can quickly identify what changes need to be made.
---