This article assumes you have:
A Tidepool account — if you do not have a Tidepool account, you can create one for free at https://tidepool.org/signup.
Uploaded data from your Tandem t:slim X2 insulin pump with Control-IQ technology to your Tidepool Web account.
Introduction
Tandem's t:slim X2 Insulin Pump with Control-IQ technology has some unique features as part of its automated insulin delivery (AID) technology. To account for these unique features, we made some specific updates to the Basics, Daily, & Trends views.
Please note: It may be helpful to review this guide detailing Tidepool's Daily View, and this guide detailing Tidepool's Basics View first.
If you need to first upload your Tandem t:slim X2 insulin pump data, please see this guide.
Table of contents
Basics view
Bolusing

In the Bolusing section you will see the all the times the pump gave you automatic correction doses by clicking the Automated option. Boluses initiated as part of the bolus calculator will show up under Calculator or if done without the calculator will show up under Manual.
Basals
In the Basals section you will see the number of times you leave Control-IQ by clicking on the Automation Exited option. You can click on the individual day to drill into the Daily view and see when the exit occurred.

See Viewing Your Data - Basics for our more general article explaining the Basics view.
Daily View
The Daily View provides a more granular view of all your device data.
Your Dexcom G6 CGM data is displayed in the Blood Glucose section at the top of the Daily View. Your carb entries, bolus, and basal rates are shown beneath.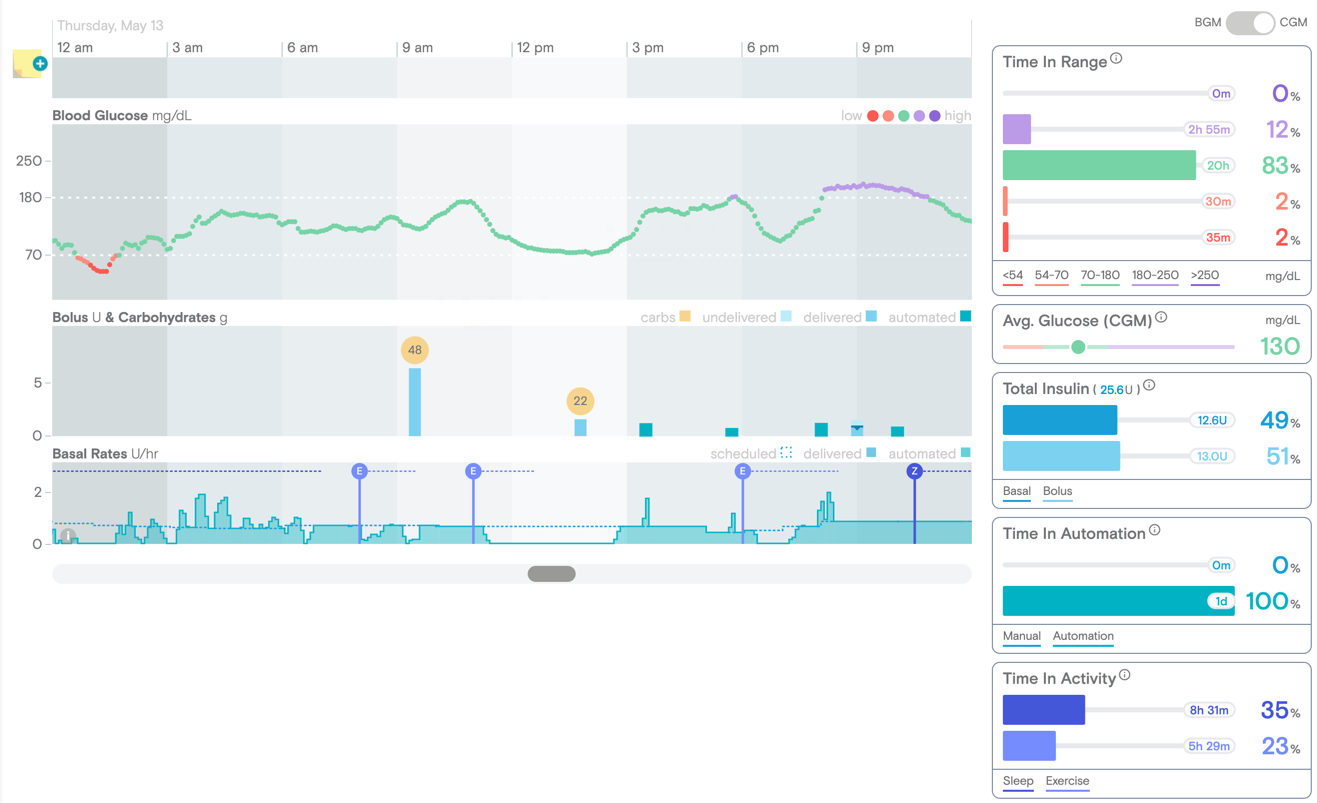 Any time you enter carbs into your pump for a bolus, you will see that represented by a yellow circle with the carb entry included. Hovering over that bolus will show you additional details, including your profile pump settings at the time of that bolus delivery.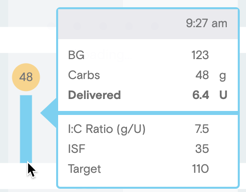 Automatic correction boluses are represented with darker teal color, and you can see the precise time and amount administered by Control-IQ technology by hovering over the indicators. Beyond the difference in color, you will see Automated underneath the time to indicate this was an automatic correction bolus from Control-IQ.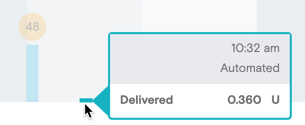 The Basal Rates section lets you see your automated basals from Control-IQ. Hovering over any portion of the graph will show you how much basal insulin was delivered.

For any periods where there is an "M" flag, this indicates the pump is in Manual mode and is not automating insulin delivery. An "A" flag indicates the pump is automating insulin delivery.

Any time you use Exercise Activity, an "E" flag will appear. You can hover over that "E" to see how long you spent using Exercise Activity. Similarly, Sleep Activity is denoted by a "Z" flag and you can hover over that flag to see how long Sleep Activity was running for that segment.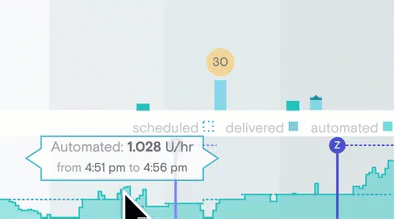 Statistics
On the right side of the Basics, Daily, & Trends views you will see some new widgets that show you statistics that can help you understand more about your Control-IQ data.
Basics View
On the Basics view you will see a new Average Daily Time in Automation widget, showing the average time in hours and minutes as well as the percentage compared to Manual for the displayed date range.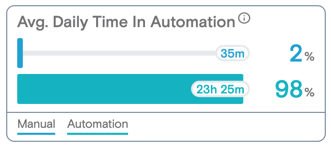 Additionally, you will see the Average Daily Time in Activity for either Sleep or Exercise on your pump, broken down again with time in hours and minutes and percentage for the displayed date range on the Basics view.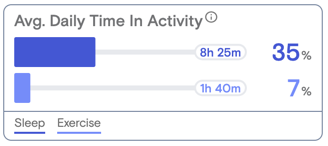 You can change the date range seen in the Basics view by clicking the calendar icon to the right of the date range, which will update these widgets.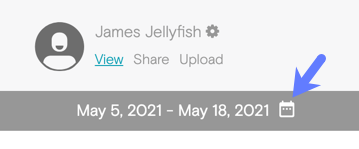 Daily View
On the Daily view you will see those same two new widgets, but the time and percentages in them will focus on the 24 hour period you have displayed currently.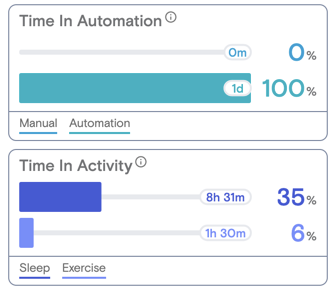 Trends View
Similar to the Basics view, you will see average stats for the 1, 2, or 4-week period selected in the Trends view.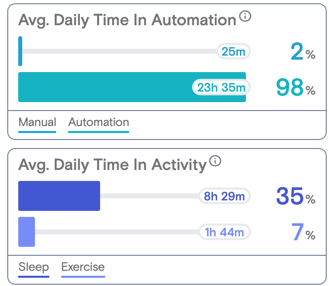 You can hover your mouse over the (i) icon to see how Tidepool calculates any of these statistics.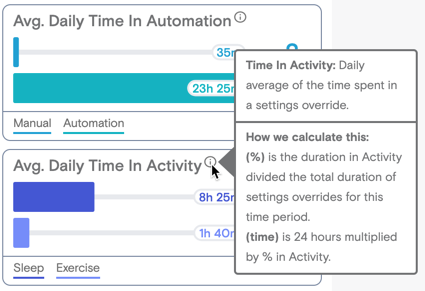 Please reach out to support@tidepool.org if you have any questions or feedback on this article.
---